15-pc Kitchen Knife Set | Pakkawood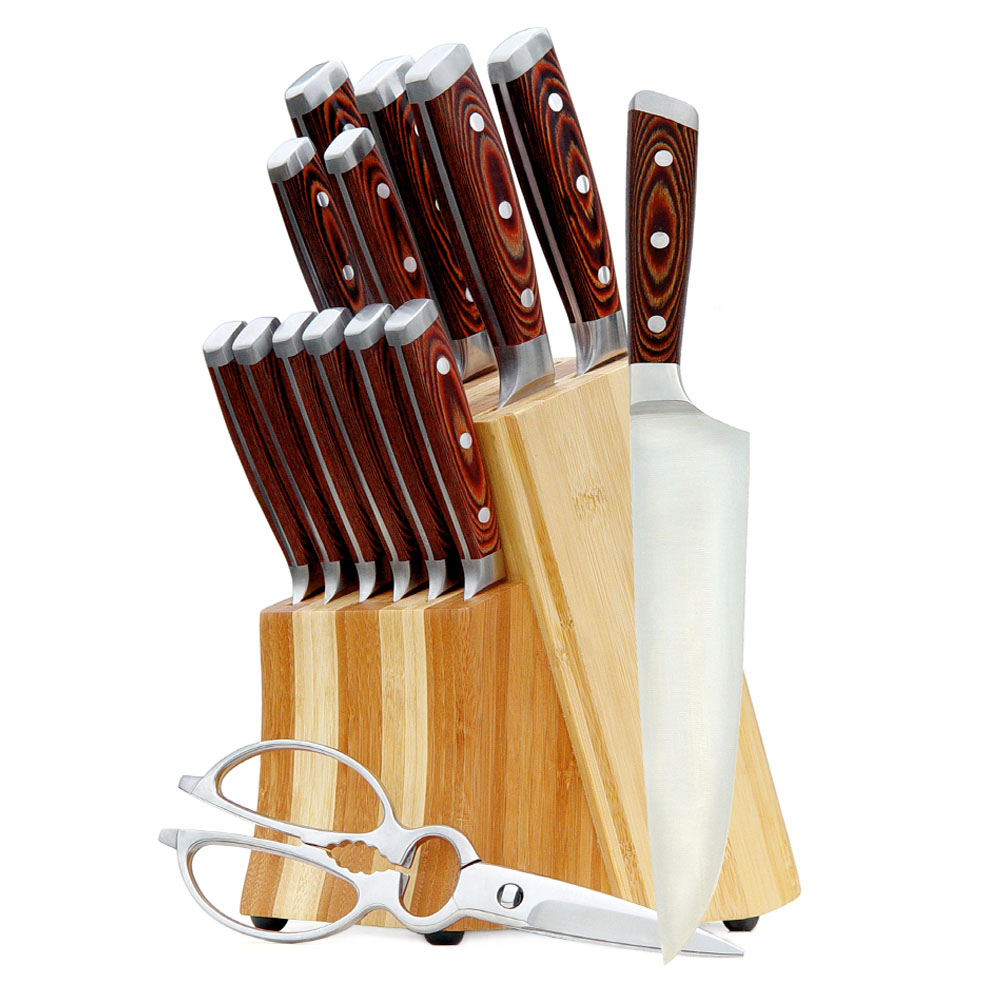 15-pc Kitchen Knife Set | Pakkawood
Product ID: KEW-066
This knife set is fully equipped with all essential knife ranges for maximum versatility in the kitchen. The wooden handle is made of pakka wood, with layers of woode stacked together for a perfect radiance from the wood grain. The handle is dense and compact, deterring any water damages, while avoiding the splitting that is common in other wooden materials.
The handle is capped with a stainless steel end for a balanced look. And as with all of our knives, the edges are sharpened with professional craftsmanship for an effortless cutting experience.
Features:
15-pc kitchen knife set
High carbon stainless steel for durability.
Forged Knives With Pakka handles.
Triple rivet for secured handle.
Subtle wood grain pattern for classic look.
Dishwasher safe.
See more complete detail
Bread Knife: 8" blade
Chef's Knife: 8" blade
Carving Knife: 8" blade
Utility: 5" blade
Paring knife: 3'' blade
Order Information:
Minimum Order: Negotiable
OEM/ODM Product, Buyer's Label Offered