CR32 Compostable Natural Pulp & Bagasse Bowl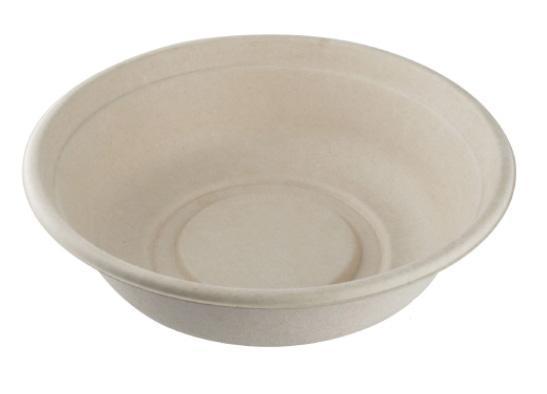 CR32 Compostable & Biodegradable Food Bowl: Design and Function

Our Eco-Friendly Compostable Bowl CR32 is made of natural fiber pulp and bagasse material for full recycle capability. Lid can be made with PLA corn starch material or recyclable PET plastic. Available in 24, 32 Oz size for food. Round bowl shape for filling various types of food such as salad, rice bowl, pasta and so on. Transparent lid is perfect for seeing the content and add visual appeal and also resistant to fogging from hot food. Tight lid designed to prevent leakage and keep the food warm. The disposable bowl is ideal for supermarket, restaurant, food packing, takeout and delivery use. All materials are made in Taiwan for quality assurance.


Top Features
Compostable in landfill
Biodegradable
Microwavable
Freezable
Anti-fog lid
Waterproof lid construction
Oil-proof protection
Great locking for
Made in Taiwan
Specifications:
Food Bowl lid
Material: PLA / PET
Shape: Round
Size: 24 and 32 oz
Bowl Base
Material: Natural pulp
For any inquiry or customized design project, please contact us for more information.